This Father's Day, Sir Grout of Denver Helps Local Residents Put a Smile on Dad's Face
Sir Grout of Denver, is making it more affordable for local residents to give Dad the perfect gift this Father's Day.
Denver, CO - (PRWEB - June 03, 2015) - This Father's Day, Sir Grout of Denver wants to help make Dad's special day more memorable by encouraging local residents to give him the gift of a better looking home. To make it more affordable for them to give this gift, Sir Grout of Denver is offering a limited time offer of 10% off the cost of any hard surface restoration project with a price tag of at least $500. Although this deal cannot be combined with other offers, it can be used on any service offered by the hard surface restoration company. Thanks to Sir Grout of Denver, if the man of the house has been complaining that the stone countertops in his home need to be polished or that the wood floors could use some work, his loved ones can surprise him by making sure it gets done.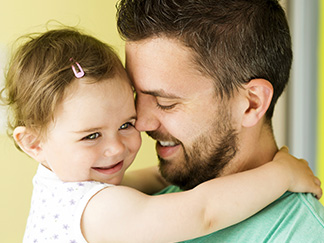 From dusk until dawn, Dad works tirelessly to ensure his loved ones are happy and well taken care of. He spends the day hard at work, then comes home and teaches the kids how to ride a bike or shoot a free throw, and is always there to offer the best advice. While it can't be easy for him to do all that he does, he somehow manages to make it look easy. As a way of showing him how much he's appreciated, Sir Grout of Denver, the leading
Denver grout recoloring
company, wants local residents to give him a chance to relax by having the company's hard surface restoration experts tackle one of his home's hard surface restoration projects for him.
On the topic of the Father's Day discount, Brian Fultz, the owner of Sir Grout of Denver, stated, "While gifts like button-downs or a new tie are nice, we're sure Dad would much rather be given the gift of an improved home. In addition to making his home look nicer, our services will also free up some of his time so he can sit back and relax with the family."
This Father's Day, don't pass up the opportunity to see Dad's face light up when he is given the perfect gift. To schedule an appointment with the hard surface restoration experts at Sir Grout of Denver, go online to
www.SirGroutDenver.com
or call (303) 542-0888. Be sure to act fast! This special discount is only being offered until June 30th.